Hi! I'm Kat, a writer and photographer from Melbourne, Australia.
My big passions in life are creative expression and travelling this beautiful world.
My visual work has been featured on major news programs, TV commercials, the Age, Sydney Morning Herald and Herald Sun. My writing has been published in The Victorian Writer, Literary Traveler, Travel Weekly, Matador Network and Weird Fiction Review. I am also the author of Double Exposure, a supernatural crime novella published by Crime Factory.
If you need high quality photography and creative, I'd love to hear from you. I offer reasonable rates, and have considerable experience working with non-profits and creative organisations. Take a look at my work and get in touch.
On my blog you'll find writing and photography advice, inspirational articles on creativity and stories from my adventures around the world. Whatever stage of the creative process you're at, I hope you can share in my journey as a creative professional.
The world is a beautiful place. I want to bring it to you.
BIOGRAPHY
Kat Clay is a photographer and writer from Melbourne, Australia. Her first novella, Double Exposure, was released in print and e-book June 2015 with Crime Factory. Her fiction traverses noir, horror, fantasy and the weird, exploring topics such as sinister cities, the representation of women in fiction and the macabre. In 2015 she was awarded a Melbourne UNESCO City of Literature Travel Grant to attend the World Fantasy Convention. Kat's non-fiction work has been featured in The Victorian Writer, Literary Traveler, TNT, Travel Weekly, Matador Network and Weird Fiction Review. She is a member of the Australian Horror Writers Association and Sisters in Crime.
Kat's video and photographic work has been seen on major news programs, The Age, Herald Sun and local newspapers. In 2012 she was a finalist in Travel Photographer of the Year, New Talent. Her work experience includes video production and digital design for non-profits and commercial businesses.
Kat holds undergraduate degrees in Media Arts and International Studies, as well as a Graduate Diploma in Creative Writing from UTS. While studying at university, she completed a year abroad at the Universite de Poitiers, France. She speaks fluent French and is well travelled, having visited 30 countries including a year living in South Korea. In her spare time she enjoys watching movies, playing music, cycling and hiking.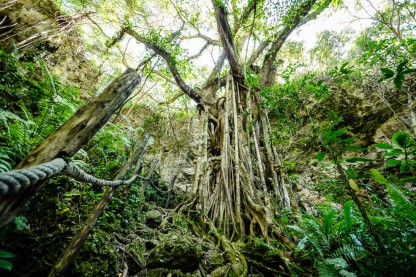 For exceptional quality travel photography, please visit my portfolio on Getty Images.
For a variety of low-cost travel and lifestyle photography, please visit my portfolio on iStock.
AWARDS
Longlisted Davitt Awards for Crime Writing 2016
Runner up Mayor's Urban Ecology Photo Competition 2014
Winner "Road Category" Rhino Car Hire Travel Your Way Photo Competition 2013
Finalist Travel Photographer of the Year New Talent Category 2012
Winner Sydney Morning Herald Snow It All Photography Competition 2010
Finalist Abercrombie & Kent Travel Photography Competition 2010
Shortlisted for the Wanderlust and Lipstick travel writing prize 2009
Winner Peregrine Travel Photo Competition 'Active Adventures' category 2007
Winner Newtown Art Awards, New Media 2007
Finalist UTS Journalism Awards, New Media 2006
Semi-Finalist Nescafe Big Break 2006
Finalist Ignite Film Festival 2004
Click here for a complete list of my publications.