Are you looking for a public speaker for your school, university or creative event?
I am an experienced public speaker and educator on the topics of digital storytelling, writing and photography. I love helping people learn about their creative craft. I bring fun, enthusiasm and expert knowledge to any event, and leave the audience with practical tips to take home. While I'm based in Melbourne, I'm often travelling to interstate conventions.
I am available to speak at:
Conferences and festivals
Book readings
Workshops
Libraries
Schools and universities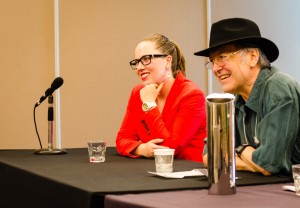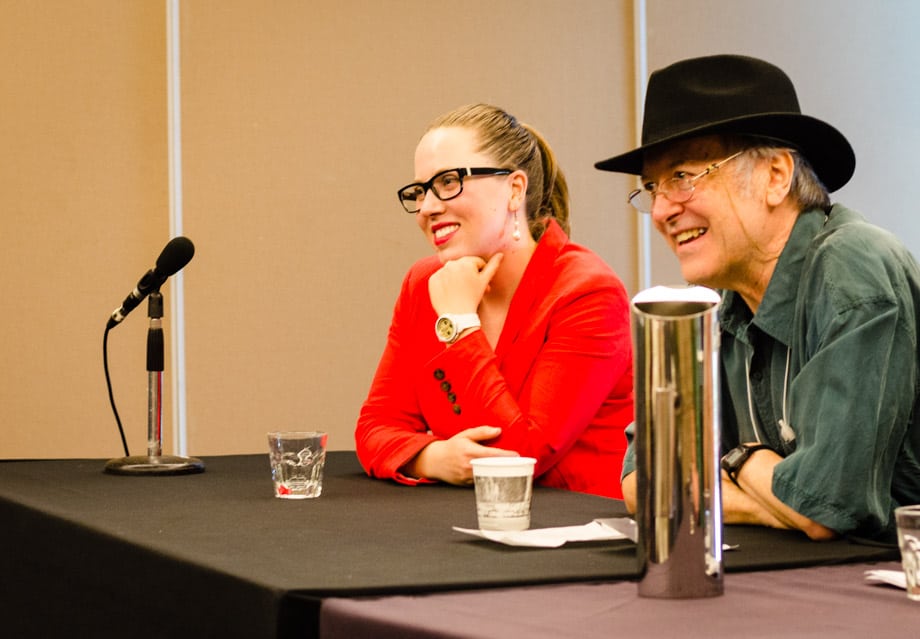 In addition, I have developed and presented workshops on:
Digital storytelling
Photography
Writing
Please get in touch to discuss a speaking appearance by emailing info@katclay.com. If there's something specific you'd like training in, I'd be happy to tailor a workshop or training session to your needs.
Upcoming appearances
28 March 2017: Noir at the Bar, Grub Street Bookshop, Fitzroy – readings with Liam Jose, Andrew Nette, Leigh Redhead, Jock Serong and Emma Viskic. I'll be reading from my weird-noir novella Double Exposure.
30 April 2017: Science for Science Fiction: A conference for science fiction writers at the Royal Society of Victoria, Melbourne.  I'll be presenting on Digital Storytelling and Alternative Publication alongside some great science fiction writers and scientists. This event is presented by the Royal Society of Victoria, in partnership with Aurealis Magazine and the Emerging Writers Festival.
Previous speaking engagements
Continuum Speculative Fiction Convention
Conflux Speculative Fiction Convention
Richard Johnson Anglican School